7-Nov 2015: Regional Relay and uniforms
Hi All,
A reminder to those competing at regional relays on the 7th November what your shirt must include to compete. Please ensure your child has the age badge/personal number and Jetstar badge. Pinned or sewn on ok.
If you've misplaced any, please come and see us.
Boys must wear City north shorts, skins/tights can be worn underneath though inside out without logo showing.
Girls must wear City North shorts or tights.
Cheers!
Catherine Malone
City North Little Athletics Committee Member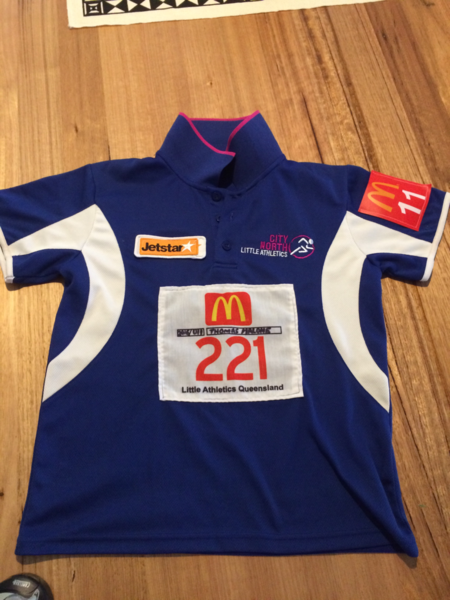 At this stage and for this competition the old JetStar patch which has a white background can still be used instead of the new smaller orange one.
This has been confirmed after discussing this with Little Athletics Queensland.