Event Programs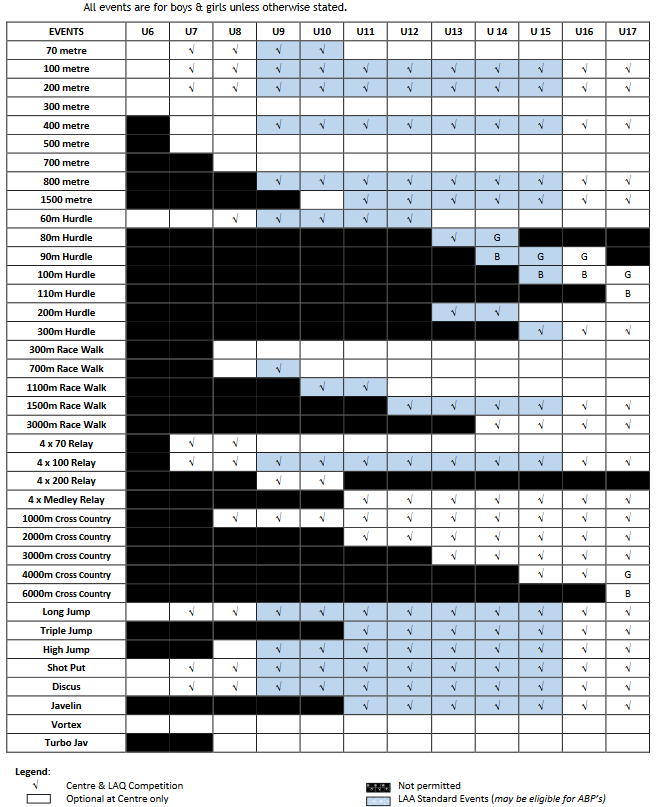 City North Little Athletics uses 6 event programs in rotation.
Below is the listings of our normal events days during the Season, this is not listing of all Calendar events. They can be found here and does not include Regional or outside events. You can click on the Program No
Changes made may be because events scheduled are not possible due to bad weather.
You can also click on the below links to download any of the Saturday competition programs.
The events above are subject to change. Should an event change occur or if event is cancelled, it will be repeated the following week. Please use TeamApp and review the news and calendar pages for the latest info.
Please keep in mind that all updates are completed by volunteers.